Chiropractor Ryan Dansel D.C.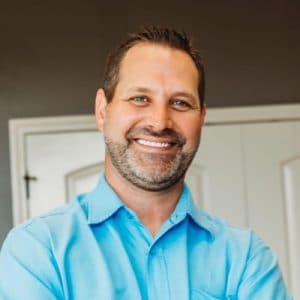 Technique is what differentiates Dr. Ryan Dansel and why patients drive from North of the River, Leawood, Shawnee, Olathe, Overland Park & the surrounding area to feel results! The patient can expect a very light, fingertip pressure, no twisting. This unique way of adjusting along with Acupuncture does not trigger inflammation around the surrounding tissue. No risk of injury and reduces soreness. Acupuncture has a 5000 year history of results. Dr. Dansel utilizes needle and non needle acupuncture, facilitating healing twice as fast.
Dr. Dansel has created a professional, caring environment of health and healing. We are grateful for our patients who have helped us build a referral based practice! Many of our patients have complicated cases, they have had MRI's, surgeries, countless doctors appointments with no answers. Dr. Dansel communicates , explaining the process and what to expect. The process of allowing your body to adapt and create stability to maintain the results you are experiencing! We are here to help with your journey of health. Traditional Chinese Medicine focuses on five key areas: diet, exercise, chiropractic, acupuncture and sleep. Incorporate Chinese Medicine and education into your life.
Dr. Dansel holds monthly speaking engagements locally and nationally. We would love to answer questions and share knowledge. We are here to help you, family and friends. Please call the office, 913-837-4646 and speak with Jessica, our office manager with questions or to schedule an appointment. Thank you Louisburg for your continued support! We are so grateful we made the decision to call Louisburg home for our three children and business.
Dr. Dansel and his wife Jennifer sought out Louisburg ten years ago in search of a small town and great schools to raise children. Ryan grew up on a farm in western Kansas where hard work, perseverance and family time were ingrained in his values.After suffering a sports injury playing football in high-school, Ryan sought chiropractic care that provided fabulous results! With a passion for helping others and a strong interest in anatomy and health came the decision to study pre-med or peruse a Doctorate in Chiropractic? Chiropractic was providing results not only for Ryan but his Dad who farmed and his mom who owned a beauty shop. Chiropractic & Acupuncture were relieving pain that conventional medicine was not helping. Ryan attended Kansas State University where he earned a Bachelor of Science in Life Sciences. Doctor of Chiropractic from Cleveland Chiropractic. Acupuncture Fellowship with FASA.
OFFICE HOURS
---
Monday
9:00am - 1:00pm
3:00pm - 6:00pm
---
Tuesday
9:00am - 1:00pm
3:00pm - 6:00pm
---
Wednesday
9:00am - 1:00pm
3:00pm - 6:00pm
---
Thursday
9:00am - 1:00pm
3:00pm - 6:00pm
---
Friday
Closed
---
Saturday
Closed